Why consider 
Sidecar Health?
We believe people, not their insurance company, should be in control of their doctor relationship.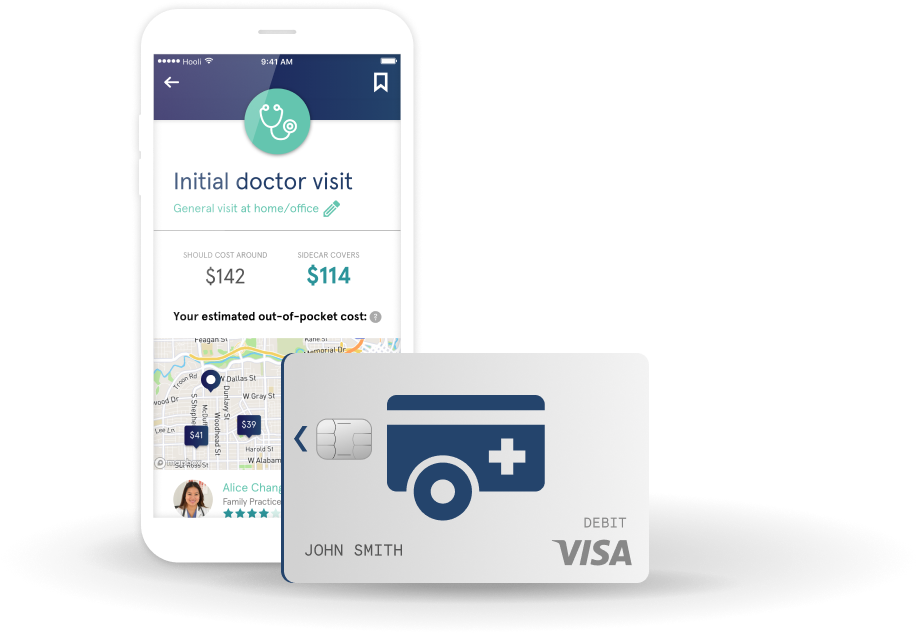 Health insurance plans save members 40%*
or more on health care costs by giving them a SideCar Health Visa card they use to pay their healthcare provider directly at the time of care

Can be used at any doctor and/or pharmacy

Covers more than 170,000 medical services, procedures, and prescription drugs

Has everything members need to manage their coverage 
in the SideCar Health app, including benefit amounts for every covered service that so members know exactly what their plan will pay and there are no surprise bills later.
Allows members to personalize their coverage by choosing their annual max benefit and prescription drug coverage
Learn more about SideCar HEALTH